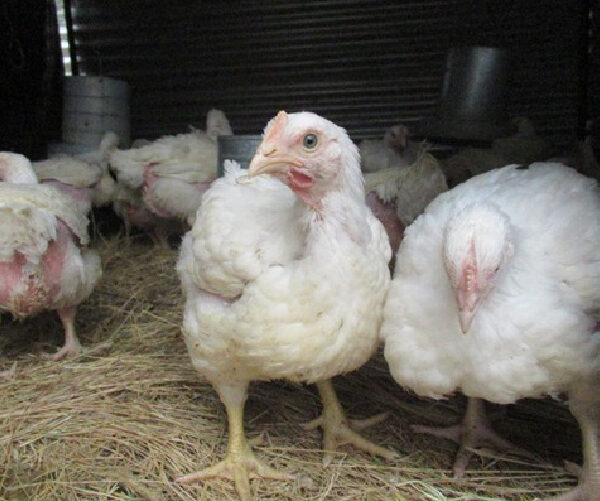 OAK Change Stories
Case 3: Defying all odds and becoming an Entrepreneur
Despite the widespread phenomenon of young people abusing drugs especially those that are locally made and available it is a different story for Mongi, the chairperson of Chiedza (group of 6 young people from Zhombe ward 12). Prior to being trained in enterprise development, Mongi had joined artisanal mining in a bid to eke a living. Despite others making a fortune from the trade, it was a different story for him as he was struggling to get enough money to feed himself, let alone to care for his grandmother and younger sister.
Orphaned at the age of 4, Mongi is the oldest child in a family of two and has been on Antiretroviral Treatment (ART) since birth. With both parents having passed on, Mongi was left under the care of his grandmother who is advanced in age. This situation forced him to take up certain responsibilities quite early life in order to help the family get the next meal. This poor access to basic food was also affecting his adherence to ART treatment as he would go to school on an empty stomach. In other cases, he would not go to school to work in other people's fields so that he could get food for the family or stationary for school. The situation persisted until 2016 when he was identified by one of the community volunteers and enrolled under OAK Project school fees assistance. His grandmother was also enrolled into the support group so that she could be negaged in a livelihood.
Upon completing Ordinary level, Mongi did pass his final examinations due to the poor educational foundation that was affected by his poor childhood. Despite reaching the age of majority which is 18 years, Mongi remained vulnerable because of his background. Through the OAK support, MASO targeted vulnerable young people like Mongi through enterprise skills development training which was done in collaboration with the Ministry of Youth, Sports, Arts and Recreation. Young people were equipped with the skills to generate business ideas and turn them into reality. Chiedza group led by Mongi decided to start a poultry project starting with the traditional chicken breed and then grow the business into broiler project (commercial breed). So they started by each contributing 2 traditional chickens to the project for breeding and started saving US$5.00 per month since October 2021 and raised US$125 which they invested in the Broiler project (commercial breed).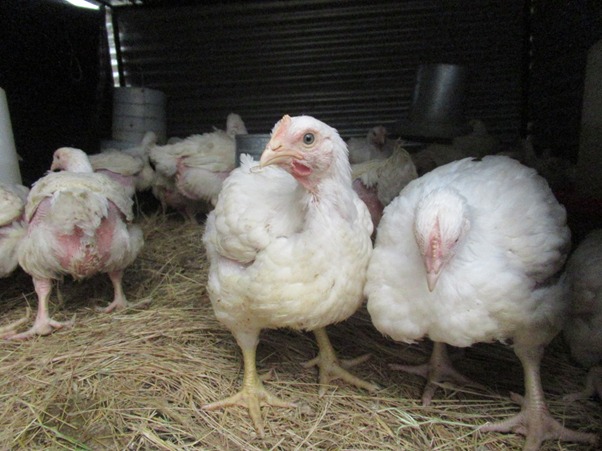 Chiedza broiler project thriving with big and healthy chicken being produced.
The traditional poultry project grew to 53 chickens which they sold and started a Broiler (commercial breed) project starting with 25 chickens. The group continued investing in their project and currently, they have grown their project to 75 broiler chickens they realise an average profit of US$103 per batch. They are also in the process of constructing their fowl run which has the capacity of carrying 175 birds. The investment in young people livelihoods builds their resilience and are poised for growth
From the engagements with the group chairperson (Mongi), "the group envisages to start their catering business at Joel Business Centre which has a hype of activity as it is located along the Gokwe Kwekwe highway." Coming from humble beginnings, the Chairperson who was orphaned at a very young age and on ART, he is now able to help his grandmother with basic household groceries and also contributing towards paying school fees for his younger sister who is doing form 3 at Fafi Secondary.
Case 4: Livelihoods strengthening providing equal access and ownership to the means of production.  
The project managed to improve the livelihoods for caregivers through capacity strengthening which has seen women who have been laughing stalks in the society becoming self-reliant. Through Village Savings and Lending, one of our beneficiaries (Sarah, not real name) who purchased a commercial stand for a shop in the previous cycle has started building. She got more than US$8 000.00 from the savings, bought the material required to build her shop and is in the process of building.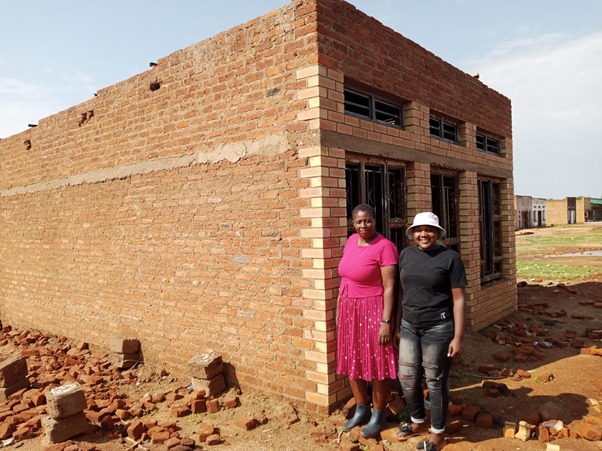 Sarah (left) posing for a picture in front of her shop building which is still under construction.
18 years ago, Sarah's husband passed away leaving her with her 4 months son. From then on, it was her and her son against the world as the paternal family did not contribute towards the welfare of the child. She had to fend for her son and decided she was never going to get married again. She joined the organization as a volunteer in 2008, a dedicated and hardworking young woman she is. She was introduced to the Village Savings concept and in 2015, she formed the first VSL group in Zhombe ward 7. To date, she is coordinating 27 vibrant VSL groups; a testimony of how the scheme has attracted the interest of many people through her exemplary leadership and immense support from OAK in partnership with the organization. During the 2022 share out, one of the outstanding Group with 23 members managed to save US$19 600.00 where each member got an average of US852.00.
For Sarah, it is through Village Savings and Lending that she managed to send his son through to school until Ordinary Level and is planning to send him for the Mechanical Engineering course at Kwekwe Polytechnic College. Despite the educational support, Sarah managed to mentor her son in business and helps her with the day to day running of her rented shop.