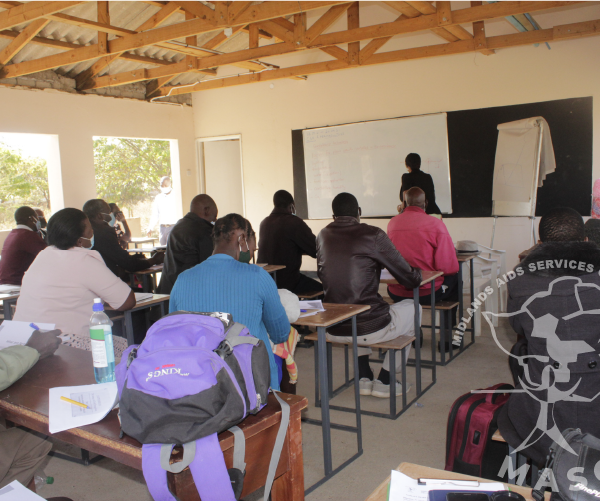 Success Story – Construction of Mothers 'Waiting Shelter at Gomola Clinic Kwekwe
Since its inception, Gomola Clinic , in Kwekwe district had no Mothers waiting Shelter, and expecting
pregnant mothers were forced to travelled more than 20km by foot to nearest facilities with the waiting
shelter or hire carts when due incurring out of pocket expenses/ costs. Some experienced born before
deliveries (BBAs) episodes and due to these barrier most opted for home deliveries which put HIV positive
mothers at risk of transmitting HIV to the unborn baby
CLM team, including Deloune Matongo PEPFAR CLM Focal Person inspecting the Shelter in
Progress
After the issue of BBAs came out during Focus Group discussions and service users' surveys, the Community
Health Advocates (CHAs) engaged the HCC and presented the issues /barrier to service uptake of long
distances travelled by expecting pregnant mothers which resulted in BBAs.
Resultantly the HCC was convinced and allocated Result Based Funds to the mothers' waiting shelter.
Notwithstanding that advocacy score, one of the CHAs mobilized her village to provide pit and riverside for
the construction of the shelter.